Filter By:
Show More Brands

---

Show Fewer Brands
Specialized's Top Cap Chain Tool replaces your top cap and places a chain tool and spare chain quick link inside your bicycle fork's steerer tube. This way you'll never forget your chain tool. This tool can be installed in any 1-1/8th inch steerer tube that is at least 32mm deep. It's available in models that work with either aluminum or carbon steerer tubes.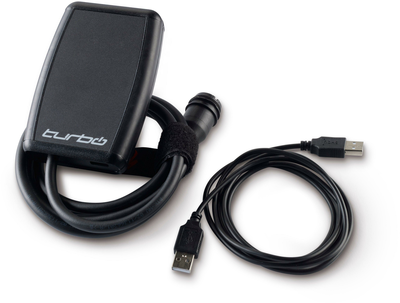 Turbo S Diagnosis Tool from Specialized.
This Zee Cage II was designed with an integrated EMT Cage Mount MTB Tool that has all of the trailside necessities required to get you out of a jam on your ride. For the cage itself, you'll find it to be respectably lightweight, and to have incredible holding power for when the trails get rough. For easy bottle access, we also gave it a unique side-loading design that allows you take pulls from the right or left-hand side depending on placement. - SWAT design allows for storage and tool integration. - Reinforced composite material improves durability without adding weight. - Includes EMT Cage Mount MTB Tool with 3, 4, 5, 6, 8mm, T25 Torx, and #1 flathead screwdriver. - Right-hand loading on the down tube—left-hand loading on the seat tube. - Sleek, minimalist design with razor-sharp graphics.